Web address:
http://www.gimp.org/
Cost:
Free
How they describe themselves:
"GIMP is an acronym for GNU Image Manipulation Program. It is a freely distributed program for such tasks as photo retouching, image composition and image authoring. It has many capabilities. It can be used as a simple paint program, an expert quality photo retouching program, an online batch processing system, a mass production image renderer, an image format converter, etc."
| | | |
| --- | --- | --- |
| | | |
| | | Simply, a matter of pressing the right buttons |
| | | Selection option and crop |
| | | Yes, as well as other options such as curves, contrast, brighness |
| | | Yes but not as easily as some of the other programs we have reviewed. |
| | | Yes and you can access the fonts that you have on your computer |
| | | Yes, but like the frame/boarders it is more complex. |
| | | It has the standard effect you would find in Photoshop . |
| | | |
| | | Simply a matter of pressing the right buttons. |
| | | |
GIMP is very similar to Photoshop without some of the bells and whistles that Adobe offer. Initially I didn't like it very much, I didn't find it intuitive to use and I had concerns about downloading the software, though it is quite handy to be able to edit your images when you are not online.
If you do not know how to drive Photoshop and you just want the easiness of Picnik, then I would GIMP a miss but if you are like me and know how to drive Photoshop then GIMP might be worth your while.
Due to photoshop deciding not to work on my macbook I decided to give GIMP a go, its grown on me. As I've been using this program more and more of late I've been finding it easier to use and its starting to become my preferred editing software. They have a list of extensive tutorials and I was even able to easily make the animated gif today after watching a YouTube video.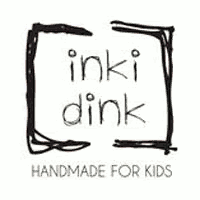 Relates to:
The Picniks Over
and
The Mission
Christine is a Wife and a Mum of 3. She is the owner of C Percy Designs, the co-editor of the Handmade Cooperative - Australian Handmade 4 Kids and is a little obsessed with all things crochet.

To find out more about Christine go to her blog - cpercydesigns.blogspot.com or follow her on Facebook.